Welcome to SAGA Online
Smocking Arts Guild of America
Debut Classes / Table Top Clinics at the 2014 SAGA Convention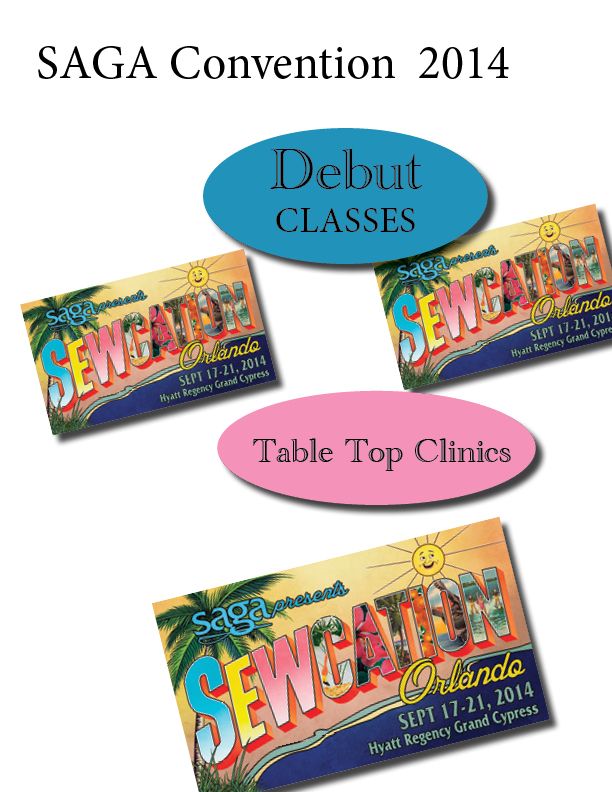 SAGA introduces the Debut Classes for the 2014 SAGA Convnetion in Orllando, FL. These classes are NEW and have not been previously taught. The Tale Top Clinic information is also included in the brochure!
2014 SAGA Convention in Orlando, FL
Join us for the SAGA Sewcation in Orlando, September 17-21, 2014!
The 2014 SAGA Convention Brochure is now posted! Enjoy looking at the information on the wonderful classes, nationally known teachers, and the enticing events of the 2014 SAGA Convention on Orlando, FL.. 9 Debut Classes will be offered, the first time these classes will be taught! Information on these will be posted in early April, with plenty of time to make your choices!
See you in Orlando at the Sewcation!

Registration starts May 1, 2014
SAGANews, Vol.35, Issue 1 is posted!
Log into your Member Area to see it now, and look for it in mail box soon!
Classics with a Twist - a Workshop with Liesl Gibson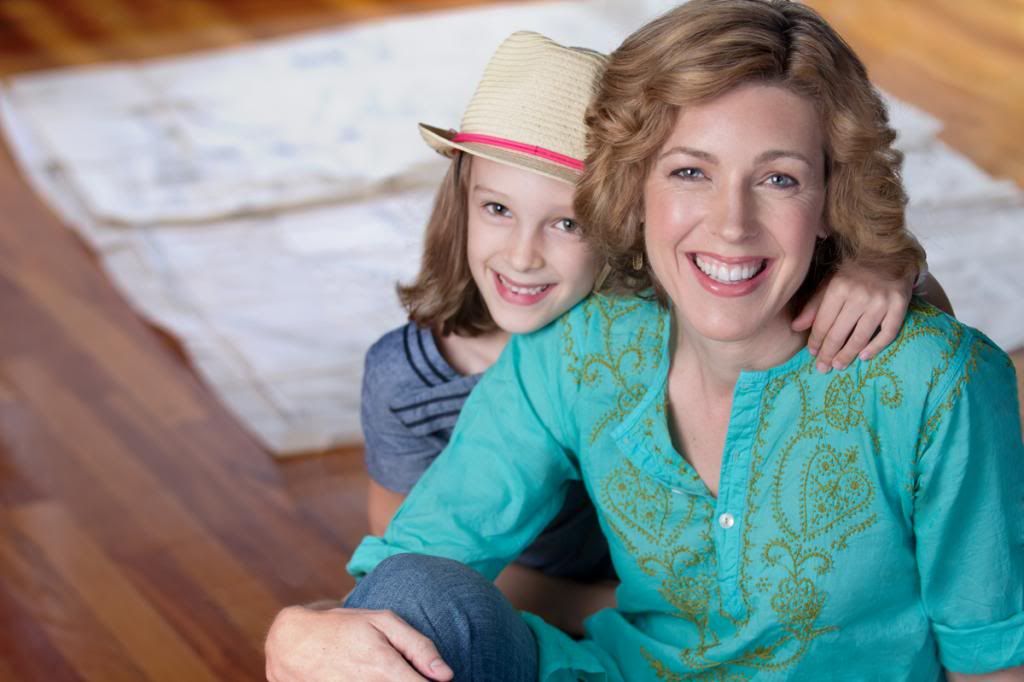 Join Leisl Gibson for classes on September 19-21, 2014, in Orlando, Florida. See the brochure for class information!
Registration opens May 15th!
SAGA presents a Mentoring Program!
Designed to make new members at ease with their smocking, this program pairs a mentor with new chapter members! Read more about it and download the Mentor Program guide from the link in Chapter News!
SAGA and LACIS
Image courtesy Lacis Museum Lace and Textiles
SAGA collaborates with The Lacis Museum of Lace and Textiles
Lacis in collaboration with SAGA will present a major smocking exhibit March 8, 2014 to October 4, 2014. The exhibit features the work of Sarah Douglas and along with contemporary examples of the Smocking Arts. SAGA sponsorship will include opening week classes taught by SAGA teachers. Catherine Ljungquist, a member of Cable Car Cablers, is the chairperson for this committee.
PINTEREST!
Follow us to the best in Smocking and Heirloom Sewing
Great News – SAGA is now on Pinterest! Check out our site for your one stop source for the best smocking and construction tutorials, everything Wee Care, free smocking plates, heirloom and embroidery "how to's" as well as quick sewing gifts!
We have just begun to build the site in the last month or so, so be sure to "follow" us so you can see each pin as it is added. Never checked out Pinterest? – now is the time! Pinterest is an online bulletin board full of pictures. If you see something you like, just click on it – you will get a bigger picture of the item. Click on it again and it will take you to the site where the picture, tutorial, or smocking plate lives on the web. Best of all, if you are unsure about this whole Pinterest thing, unlike Facebook, there is no need to sign up. You can go to any site on Pinterest, just browse and click. You only have to sign up for a Pinterst account if you want to be able to save the "pins" to your own boards.
Take your time to check out our boards and if you have any suggestions for a great tutorial or free plate that isn't on our board, email your suggestion to Lisa Hawkes at regionone@smocking.org and she will do her best to get it up there! Remember, start following us so you can keep up with all the latest inspiration!
SAGA Calendar
You'll find the latest info about upcoming events and programs including Education Programs, Grant Workshops, and more.
See SAGA on Facebook!
Facebook
Join SAGA on Facebook! go to www.facebook.com, log in (you can get a free facebook account) and search for Smocking Arts Guild of America, and join! See you there!
Our Mission and Purpose
Founded 1979
The purpose of the Smocking Arts Guild of America is to preserve and foster the art of smocking and related needlework for future generations through education, service, communication and quality workmanship.
What is Smocking?
Smocking fundamentally is the manipulation of fabric using needle and thread. In its simplest form, smocking is decorative needlework stitched over pleats to embellish the item. However this does not define its limitlessness. Smocking can be used to create texture, design or flexibility in fabrics. When a more sophisticated technique is employed the color and weight of the fabric can be influenced and the folds of the fabric become the focus rather than the embroidered stitches. SAGA is your resource to over 20 different forms of smocking.
SAGA Board of Directors
Tawn Hunka

President

Lisa Hawkes

President Elect

Jane Briscoe

Vice President
Evaluations

Debbi Harris

Secretary

Jane O'Brien

Region I Rep

Charlotte Halllworth

Region II Rep
Region Rep. Coordinator

Susan Van Houten

Region III Rep

Becky Horton

Region IV Rep

Chris Sykes

Region V Rep
Kathy's Smocked Pin Cushion
Kathy Awender has created this darling pin cushion just for SAGA. There are variations for a chatelaine piece and a tooth fairy pillow. This will be a lovely addition to your sewing accessories or a special gift. The kit includes everything needed to complete the project: excellent directions, pleated batiste, lining fabric, backing fabric (which differs from Kathy's sample piece in the photo), piping and bias strip, floss to coordinate with the back, lace, needles. Please note: the stuffing/fiberfill is not included. Kathy is a loyal SAGA member and teaches extensively. Her business is 'Kathy Awender Designs', http://www.kathyawender.com. The kit cost is $18.00 which includes US postage (for foreign postage please contact SAGA Sales). This kit and the other SAGA Signature Collection kits and SAGA merchandise can be ordered from SAGA Sales at 1-817-350-4883 or sales@smocking.org.
SAGA 2013 Convention Tote
Enjoy this ultimate organizer tote with 6 handy compartments. It is packed with very convenient features: strong polyester fiber, 14" height by 17" width with 5" gusset, zippered main compartment, front slip pocket, pen and business card pockets, mesh water bottle pocket, side cell phone pocket, shoulder-length handles. You proudly will display the SAGA logo and website address as you use this tote frequently. Quantities are limited. The price is $12.00, which includes shipping within the USA (for foreign postage please contact SAGA Sales). This item and the other SAGA merchandise can be ordered also from SAGA Sales at 1-817-350-4883 or sales@smocking.org.